Bellomo's enigmatic mobster, Louie Morelli, takes on the Russian mob in her fourth book, "The Prince of Mafia Princes."
Life is good for Louie Morelli. He's rich, happily married, and having a fling with the blonde in his office. Louie's even convinced himself that he's just another South Florida entrepreneur. Then he discovers that his son, Tony, is being blackmailed by a couple of enterprising escorts and their nefarious associates. A meeting with a Russian mob boss is supposed to put an end to Tony's troubles, but Louie's inquiries set off a chain reaction, beginning with the brutal murder of a call girl. The next day Louie's loyal friend, Victor DeAngelis, is gunned down on the Fort Lauderdale strip.
While Victor fights for his life, Louie tracks his would-be assassin, exposing himself and his family to a ruthless killer. After dodging bullets on his own driveway, Louie is determined to retaliate. But before he can act, the FBI steps in, And, suddenly, life is so not good for Louie.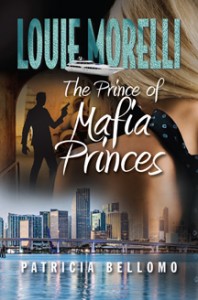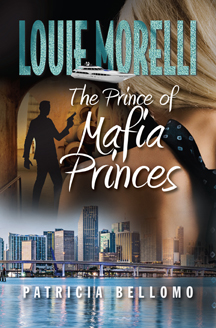 "Louie Morelli had a fondness for all things Italian. Thus, when his daughter decorated his Boca Raton office, she acquired his inlaid walnut desk in a showroom on the Via Montenapoleone. Louie's mahogany-leather executive chair and shorter-backed guest chairs had been imported from the same Milanese designer, and his buffed travertine floor, with its swirls of bronze and amber, was carved from an ancient quarry once favored by Michelangelo. Louie himself was Sicilian, and with his dark good looks and impeccable sense of style, he could pass for an Italian movie star. But his cadence was New Orleans working class, and sitting at his beautiful desk with the glare of the Florida sun diffused by the tinted, impact-resistant glass on the arched windows behind him, Louie looked immensely rich and unmistakably American."
Copyright 2015 by Patricia Bellomo 
The Prince of Mafia Princes and Bellomo's other books are available at BarnesandNoble.com and Amazon.com. Available in print and digital forms, for all e-readers.