0
Millionaire & Mobster Blog: Oh No, Not New Orleans: August 28, 2012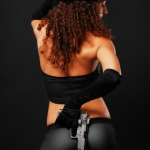 "I hope to God it doesn't hit New Orleans," says Angie. She's talking about Isaac, bearing down on the Gulf coast. It seems like we just got everything rebuilt. In case you've forgotten, I'm a New Orleans boy. I still have family and business contacts there, even a home on Lake Pontchartrain, which flooded in the aftermath of Hurricane Katrina. Not that we spend much time there these days. "Let's face it," I told Angie. "One way or another, the city's gonna get it." I stop short of saying it'd be divine providence if it didn't take a direct hit, but the storm's a rainmaker, and I hope the levees hold.
Patricia Bellomo is the author of the crime thrillers
Louie Morelli's Daughter
and
Stella di Mare
. She writes about mobsters and millionaires in South Florida and New Orleans. This entertainment blog is written in the voice of her main character, Louie Morelli. Books available at Amazon  & B&N. Also in ebook formats.